Tag Archives:
audi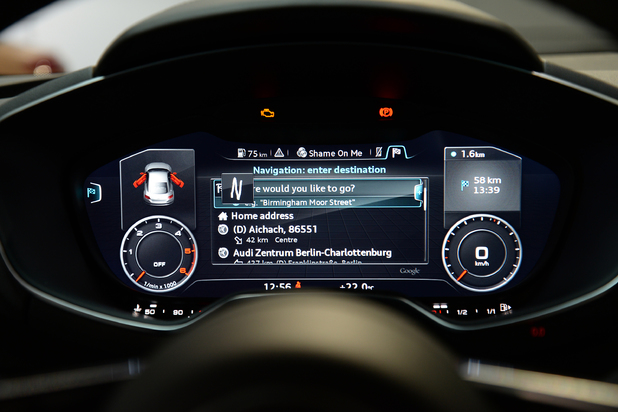 The Audi TT has always been fun to drive. Now, there's even more to write home about.
Now in its third generation, Audi is still reinventing the wheel. Perhaps more exciting is that the new TT has some shiny new gadgets to play with.
The most notable improvement is the incorporation of everything a driver could ever need into one single glistening LCD panel. Sat nav, ride controls, oddometer, you name it — you can find it here.
The 1440 x 540 display and 12.3-inch panel is most certainly a thing of beauty. It's the kind of gadget you might expect in the new Lamborghini Huracan, but at a TT price. Nice.
To read the full hands-on review, visit Digital Spy: http://www.digitalspy.co.uk/tech/feature/a560309/hands-on-with-the-technology-in-the-2014-audi-tt.html